Miss Peregrine's Home for Peculiar Children by Ransom Riggs: Book Review!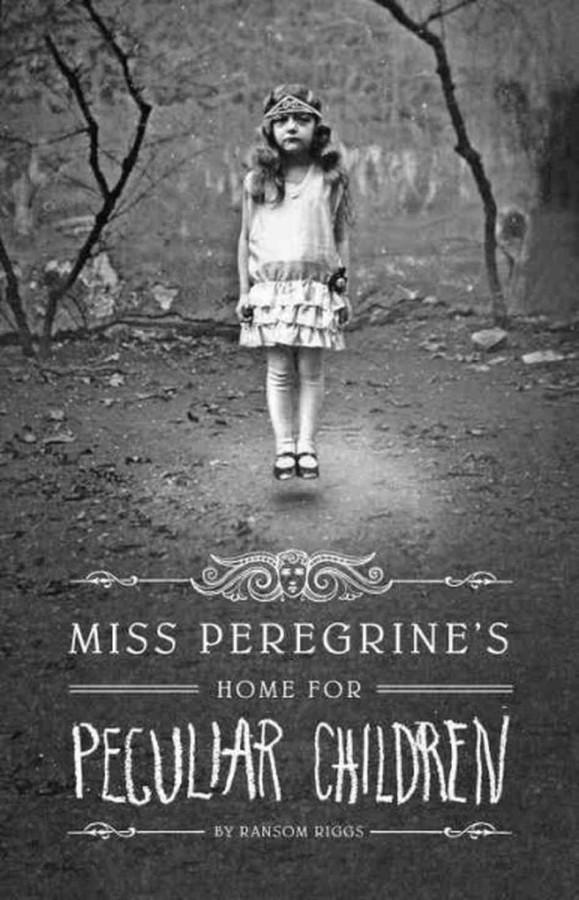 Hello, everyone! I'm back, and I'm here to review
Miss Peregrine's Home for Peculiar Children
by Ransom Riggs. This story features Jacob Portman. After witnessing his grandfather's death in a strange animal attack, he goes on a quest to reveal his grandfather's past as well as decode his grandfather's final words. A collection of photographs and a mysterious letter lead Jacob to an island where things aren't what they seem. But enough about that. Let's get onto the review!
Let me just say that this book has a
peculiar
aspect (see what I did there?) that sets it apart. The novel contains strange/disturbing pictures that tie into the novel. While I did enjoy this aspect, it doesn't necessarily translate well to the Kindle form, at least in the paperwhite version. I also couldn't read the pictures that contained text, which was a little disheartening. But as a whole, I really liked the pictures, except a couple I felt were a little forced into the story (child in the pink bunny costume, I'm looking at you). I think that the pictures gave some validity to the story. "This is real," I thought to myself because they weren't illustrations. They were photographs of real people.
I really enjoyed all the characters in the novel. All of the kids were really interesting. They each had their own unique personalities, and the same could be said about their peculiar abilities. I'll let you learn about that more on you won. Just know that you're in for a treat.
The mystery aspect of the story was also well done. I felt like I was getting bits and pieces of the full
picture
(man, with the puns today), and even though I couldn't pull it all together, everything made sense at the end. I did manage to guess one of the main parts of the story, but it was still a bit surprising, if not outlandish, when I got to it in the book.
This book was surprisingly short. I don't know if that was from all of the pictures of if I was just having too much fun to notice how much I was reading. There's also a lot of possibilities for what's going to happen next. I won't say exactly what those possibilities could entail (super spoilers) I will say that I'm super excited for the next book. Speaking of which, the next book (and the last book on my To Be Read list for this month) is
Hollow City
. It's also the Booksplosion book of the month. If you want, you can catch the Book Talk that will happen later this month on YouTube. I'll be sure to tweet out the link when it is available.
Now with everything said and done, I'm giving this book four peregrine falcons out of five!
That's it for this post! Comment down below with some of your favorite stories interesting pictures. Subscribe to the blog by adding your email address to the Subscribe Box down below. Add me to your circles by clicking the Google+ Button off to the right. Follow me on twitter @
KK_Donna_Blog
for up to date information on the blog and ridiculouness about my life. Follow the tumblr dedicated to the blog, which you can find at this
link
. Read on, lovelies! I'll see y'all next post!