The Rise of Silas Lapham by William Dean Howells: Book Review (School Edition)!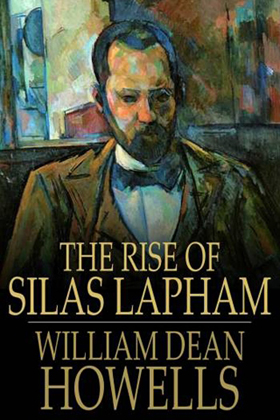 Hello, everyone! I'm back (in the middle of the week) with a book review from my required reading for college. Today I'm reviewing
The Rise of Silas Lapham
by William Dean Howells. Let's get to it.
This book did not make a good first impression on me. The writing turns me off, and it doesn't help that the main character sits there are talks about this
amazing
paint that he's invented that is just a gift from good for a good three pages. It hurt me to get through that part. Thank god it picks up in the next chapter. Once I got into the major plot, it wasn't that bad. It had a little bit of everything: class distinction, forbidden romance, ridiculous business ventures, and a moral to the story. I will leave all of the spoiler-y stuff out, but I have to say that my favorite plot in the story had to be with the Lapham sisters and Mr. Corey. It was so obvious to the reader what was going on but not to the characters, it comes across as both funny and emotional. And for the most part, I could handle the ending better than most of the required reading I've been forced to complete. I'll give it a solid three out of five paint cans. Feel free to skim over the paint descriptive parts, but sparknotes shouldn't be required for this one.
So, I hope you've enjoyed this review. Feel free to check out some of my other stuff posted on the blog. Join in on the conversation down below. Let's stay connected. Follow me on twitter @KK_Donna_Blog to find out nonsensical details about my everyday life. Follow me on this blog with you're email down below. Add me to your circle on Google+ by clicking the happy button over on the right. I love and miss y'all, and I'll see you next post!