How I'm Getting Out of a Reading Slump and Other Fun Things: List!
Hello, everyone! I'm back, and I'm here to tell y'all how I'm getting out of a reading slump. Just in case you aren't in the know, a reading slump is when you get into a mood where you don't feel like reading. I've been in a slump lately, and I thought I would just share my journey and fight of the reading slump.
First, you've got to recognize what the problem is. Whether it be stress, anxiety, laziness, or a book hangover, you have to recognize what the cause is and plan accordingly. Once you know the cause, it is time to take action!
If you think your reading slump is caused by stress or anxiety, try to resolve it. I think part of my problem is worrying about my future and what I'm planning to do after I graduate. One thing that has helped me is taking baby steps. I'm made some plans, one step at a time. One step then leads to another, and that makes me feel a bit better. It's help my stress and anxiety a bit. It may not be the same situation as yours, but the same idea appeals.
One of the more difficult causes of a reading slump to cure is laziness. There's no real trick for beating laziness except making an effort. Since it's reading, you've got to find something that makes you so interested that you can't help yourself. That means head to tumblr, the book blogs, twitter, whatever book news you can find, and use it in order to get the spark back. One of my favorite things to do is head over to
Epic Reads
and check out there awesome info graphics. They have one for princesses, books set in different time periods, dragons, retellings (which is my personal favorite), and so much more. Once you find something that interests you, well, you know what to do.
Lastly, if you're in a book slump because of a book hangover, it's time to get out of your box! We've all had our book hangovers. Recently, it was The Lunar Chronicles series, but that's neither here no there. One of the best ways to get over a book hangover is to read something completely opposite of the book that got you hungover or just getting out of your usual genre. Something that I found that helped me in going a different direction is the discovery of book clubs. I know, it sounds either like a bunch of old women getting together to knit and talk about Marlow or randy housewives drinking wine and gossiping about their neighbors, but by the way of the Internet, book clubs have gotten way more radical. Here's a list of some book clubs that I recommend:
Young Adult Book Club on Facebook
If you have a Facebook account, then you can join this group! They've read some cool things like
Cinder
and
The Madman's Daughter
. It also seems like they could use some love.
Forever Young Adult
This is a website where they offer book clubs in a real life setting. They provide a list of places for you to meet up with other book lovers that meet all over the United States and Canada. For this month they're reading
Guy in Real Life
by Steve Brezenoff. And they have some real cool reads coming up soon.
Goodreads Young Adult Book Club
Here's a book club from one of my favorite sites. One good thing about this book club is that it's audience is pretty darn big. There's also a message board where you can hash it out with other book lovers. Right now, the book of the month is
Angelfall
by Susan Ee, and they have one of my favorite books up next month.
Tracey Neithercott YA Book Club
This book club encourages you to go out and post on your own social media including blogs, tumblr, and twitter. After you do your own review, you can head back to Tracey Neithercott's blog and read her review! The last book they did was
The Red Queen
, and this book club likes to read books that have movies coming out that month, which deserves an A+.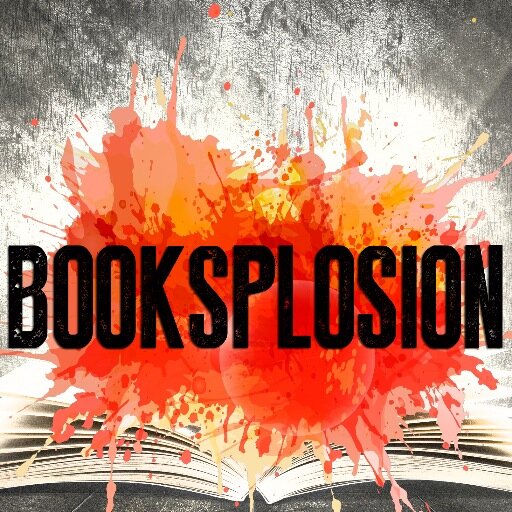 Booksplosion
This is the book club that I'm most involved in. While they do have a website, most of the action happens on twitter and YouTube. This group of YouTubers bring many book lovers together to talk about up and coming YA books.
So I hope some of these tips and book clubs help you get out of your reading slump. Comment down below with some of your suggestions on how to get over a reading slump. Subscribe to the blog by adding your email to the Subscribe Box down below. Add me to your circles by clicking the Google+ button off to the right. Follow me on twitter @
KK_Donna_Blog
for ridiculousness about my life and up to date information about the blog. Follow the tumblr dedicated to the blog, which you can find at this
link
. Read on, lovelies! I'll see y'all next post!